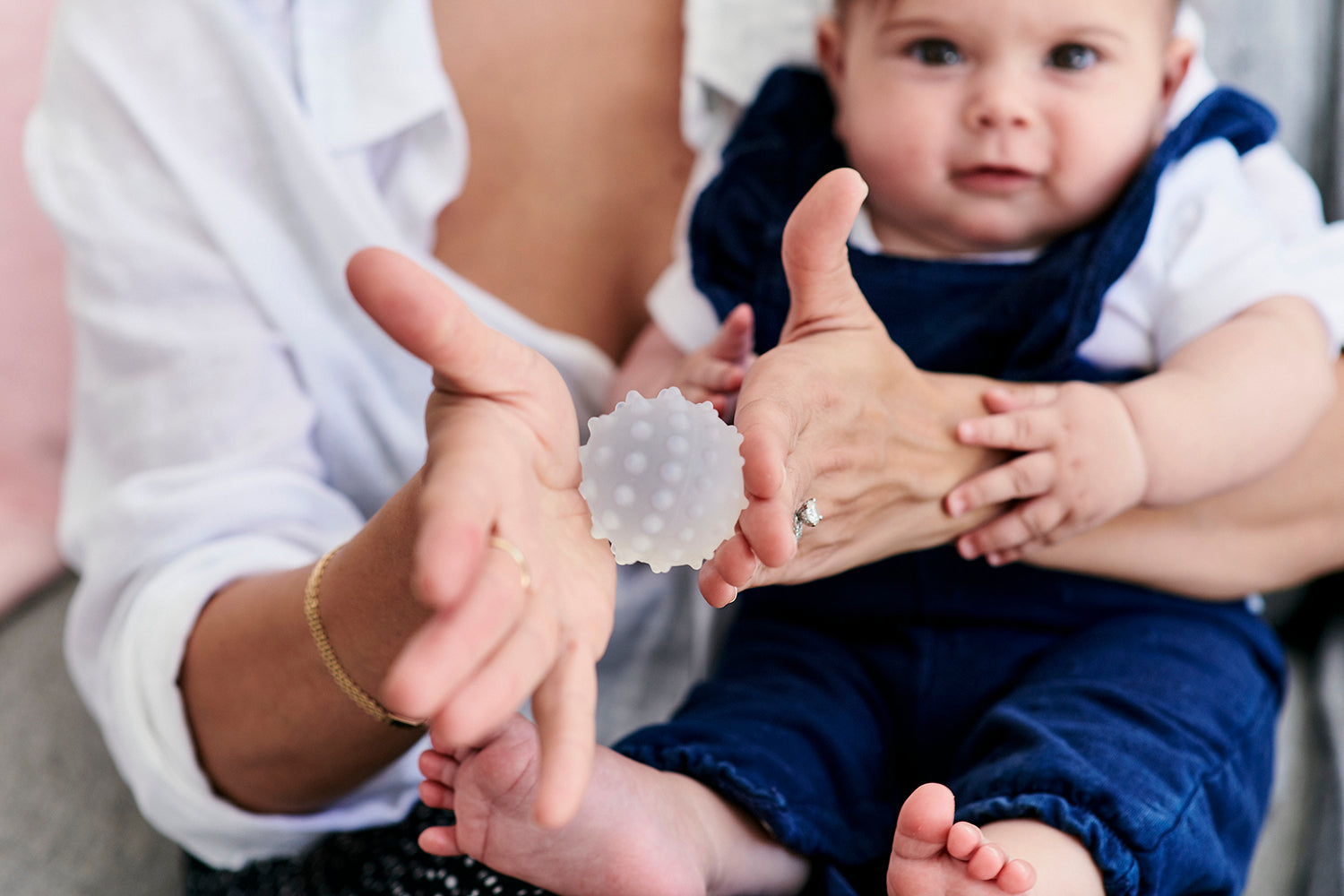 Lactamo: the premier breastfeeding aid
The breastfeeding aid for every mama
Worried about your milk supply? Sore, swollen breastfeeding breasts? Lactamo is a super duper soft (and safe!) silicone ball, expertly designed to help with breastfeeding problems. Lactamo uses a patented combination of temperature, movement and compression to address common breastfeeding problems including engorgement, blocked milk ducts, mastitis, milk supply (low milk supply and oversupply), and the let-down reflex. 
Made specially for boobs
What is Lactamo?
Lactamo was designed by a mama for mamas. Super soft and safe, the silicone ball was engineered especially for breastfeeding boobs. And when we say soft, we mean it – Lactamo is as soft as a marshmallow. We know you'll soon be raving about your new 'breast' friend!  
Breast massage aids breastfeeding
Clinically Proven
Multiple scientific studies recommend breast massage and the combination of temperature, movement and compression to relieve lots of common breastfeeding issues, including: 
relieving breast swelling and pain
clearing blocked milk ducts  
fighting off infection  
supporting milk supply and flow
aiding the let-down reflex  
So, whether you're feeling fed-up with breastfeeding (it can be haaaard!), having problems (you're not alone!) or loving it and just want to keep the liquid gold flowing, Lactamo is here to help! 
LOVED BY LACTATION CONSULTANTS
Recommended by experts
Lactamo is recommended by midwives and lactation consultants who agree it's a must-have item for new mums. 
Deakin University and the Western Health Partnership conducted an independent clinical trial on Lactamo, published in the International Breastfeeding Journal in 2022. 100% of the mamas surveyed reported that Lactamo was beneficial for their lactation. The trial was led by Professor Linda Sweet who says, "Lactamo has incredible potential to fundamentally address the key breastfeeding problems both proactively and reactively".  
FREE SHIPPING
And a 30-day money-back guarantee!
Lactamo is packed with love and delivered to your door in a gorgeous little re-usable and recyclable box.  
No other breastfeeding aid offers mamas Lactamo's unique, patented combination of temperature, movement and compression, making Lactamo the premier breastfeeding aid.